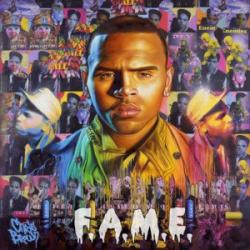 LETRA
No Bullshit (Letra/Lyrics)
[Verse 1:]
3 in the mornin, you know I'm horny
So why don't you come over my place, and put a smile
on my face
Leavin the club, shawty hurry up
So we can get this party started, and take off our
clothes now
You already know what time it is, reach up in that
dresser where them condoms is
And baby when I get it, I'll never let go
Gonna take it slow
[Pre-Chorus:]
We ain't gon stop til 9 a.m, if you can't take
it all baby say when
Make you cum over and over again, and I'm a leave
it in
[Chorus:]
When we do it, all night
We can do it, all night
Girl I'm a give it to you, all night
So fly girl
Don't you be on that bullshit (yeah yeah), all night [x3]
So fly girl
[Verse 2:]
Now there's one of two things that can happen at
this time of the hour, so baby after we get out of the
shower
You can race me to the bed, turn off all the lights and
light some candles instead
Woah yeah
I can hear your body callin baby
Ohh yeah
We gon get freaky, you know darlin
You know what time it is, get it in I'm a do it all
[Pre-Chorus:]
We ain't gon stop til 9 a.m, if you can't take it all
baby say when
Make you cum over and over again, and I'm a leave it in
[Chorus:]
When we do it, all night
We can do it, all night
Girl I'm a give it to you, all night
So fly girl
Don't you be on that bullshit (yeah yeah), all night [x3]
So fly girl
We can do it all, all night girl [x3]
We can do it all, all night baby all night yeah
All night, we can do it
All night, girl I'm a give it to you
All night, so fly girl (girl act like you know me)
Don't you be on that bullshit (yeah yeah), all night [x3]
So fly girl
Don't you be on that bullshit (yeah yeah) [x3]
Hey hey
When you leavin the club, I just want you to come over girl
Ohh nananaa, naanananaa .
Datos de No Bullshit
NO BULLSHIT es una canción de Chris Brown que se estrenó el , este tema está incluido dentro del disco In My Zone (Rhythm & Streets). Agradecemos a souljagirl por haber sudido la letra de No Bullshit.
Sobre No Bullshit
"No Bullshit" fue grabado inicialmente para el mixtape 2010 de Chris In My Zone (Rhythm & Streets).
Más tarde fue lanzado como sencillo con la colaboración para la remezcla de Tyga y Fan of a Fan, con un vídeo musical acompañante.
La canción también fue presentada en el álbum de estudio de Chris, F.A.M.E., ganador del Grammy.

Líricamente, "No Bullshit" abarca elementos tradicionales de R&B, y es una balada lenta que incluye asentimientos de R. Kelly.