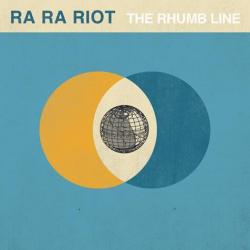 LETRA
Uh OH ohhh (6x)
With every little thing
Your owner's lookin back
At you it starts to mean
less than it ever did
Oh ever, on every inch of stone
Skin and bone.
Made to leave you
Here you are, you are breathing like little ghosts under rocks
That don't sound in pockets
Folks found your problem
its lost and forgotten
Oh, oh, oh
You soak in one dream
You've spent there, you are gonna dream there
Right, now you ask your baby
"why? why? why?"
Forget the the frequent flyers
Leading an honored life
To give us this much more
Safe from a cut and cheer
On ever, on every inch of stone
Skin and bone.
Made to leave you
Here you are, you are breathing like little ghosts under rocks
that don't smile in public
Folks found your problem
its lost and forgotten
Oh, oh, oh
You soak in one dream
You've spent there, you are gonna dream there
Dryyyy
Now you ask your babies" why? why? why? Why?"
And if you cant decide
you will do either weep or moan
your wasting in a moments to
anyway you want it to
ohh, but you could have had
turn it into broken wood
takin off a Saturday
im gonna fan a parasoul
am fairer than a clown, oh no
maybe there were two again
and if it ever was at all
im taking you up as an offer, Up as an Offer.
Here you are, you are breathing like little ghosts under rocks
That don't sound in pockets
Folks found your problem
its lost and forgotten
Oh, oh, oh
You soaking in one dream
You've spent there,
you have gone and dream there
Dry, Now you ask your babies" why? Why? why? whyyy?"
fuente: musica.com

Comparte si te ha gustado



Puntuar Ghost Under Rocks
¿Qué te parece esta canción?
-
0 votos
Canciones del disco