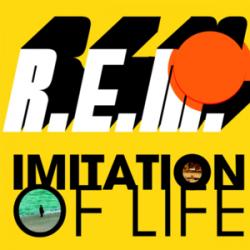 LETRA
Imitation Of Life (Letra/Lyrics)
Charades pop skill
Water hyacinth
Name by a poet
Imitation of life
Like a koi in a frozen pond
Like a goldfish in a bowl
I don't want to hear you cry
That sugar cane that tasted good
That cinnamon, that's Hollywood
Come on, come on
No-one can see you try
You want the greatest thing
The greatest thing since bread came sliced
You've got it all
You've got it sized
Like a Friday fashion show
Teenager cruising in the corner
Trying to look like you don't try
That sugar cane that tasted good
That cinnamon, that's Hollywood
Come on, come on
No-one can see you try
No-one can see you cry
That sugar cane that tasted good
That' freezing rain, that's what you could
Come on, come on
No-one can see you cry
This sugar cane, this lemonade
This hurricane, I'm not afraid
Come on, come on
No-one can see me cry
This lightning storm, this tidal wave
This avalanche, I'm not afraid
Come on, come on
No-one can see me cry
That sugar cane that tasted good
That's who you are, that's what you could
Come on, come on
No-one can see you cry
That sugar cane that tasted good
That's who you are, that's what you could
Come on, come on
No-one can see you cry
Datos de Imitation Of Life
IMITATION OF LIFE es una canción de R.E.M. que se estrenó el , este tema está incluido dentro del disco Reveal.
Sobre Imitation Of Life
Imitation of Life es la octava canción del álbum Reveal de R.E.M, y es la canción más popular del álbum. Llegó al número 83 en la lista de Billboard Hot 100.
La canción está inspirada en la película homónima de Douglas Sirk de 1959. La película trata de una chica que intenta tener éxito como actriz,
de cómo todos quieren lo mismo en la vida, pero todos fingen que no lo hacen sólo porque tienen miedo de lo que piensan los demás. No puedes mostrarle a otras personas cómo lo intentas, tienes que esconderte hasta que alcances el éxito para que la gente no piense que eres un fracaso. Parece que no te importa nada, porque es lo mejor.
La canción dice "Nadie puede verte intentarlo, nadie puede verte intentarlo". Esas son las cosas que hace la gente a la que le importa. Y aunque a la mayoría de la gente le importa, la mayoría de las personas también fingen que no les importa.