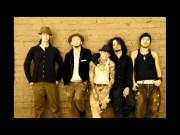 The answer is not in the tv
Letra y Canción
Añadir a Favoritas
Guardar en Playlist
THE ANSWER IS NOT IN THE TV es una canción de Pay Money To My Pain.
LETRA
'The answer is not in the tv'
she likes to wake up in the morning
she brings sweet coffee is usual
to open the window and she´s sleepy
to read in a plan to do anything
turn on the tv cause will i was
at tv´s station walk it day
its some not your chest the such the faker
over the explain you can´t say anything
..........
Chorus:
rest pray down tv down
you got no one you said why you will we´ll need
got one the said you ain´t
you can not break in the town that you wake up
rest pray down tv down
says its nothing here that she is looking for
got one the said you ain´t
she´s scaried in front of machine all we no need
.......................
reads in this life this not so in since
i used some stupid now again
really its something making some girl
staying try its small ritual
turn off the tv and a one instant
i don´t have to stay at home today
reads this inside they want,i really want
the answers some right in your hands
...........................
Chorus:
rest pray down tv down
you got no one you said why you will we´ll need
got one the said you ain´t
you can not break in the town that you wake up
rest pray down tv down
says its nothing here that she is looking for
got one the said you ain´t
she´s scaried in front of machine all we no need(all we no need)
the answers some right in your hands
not wins the time you pay less
the answers some right in your hands
not wins the time you pay less
the answers some right in your hands
not wins the time you pay less
the answers some right in your hands
....................
Chorus:
rest pray down tv down
you got no one you said why you will we´ll need
got one the said you ain´t
you can not break in the town that you wake up
rest pray down tv down
says its nothing here that she is looking for
got one the said you ain´t
she´s scaried in front of machine all we no need
rest pray down tv down
the answer is not in the tv
rest pray down tv down
you ready to got own answer
rest pray down tv down
the answer is not in the tv
rest pray down tv down
you ready to got own answer