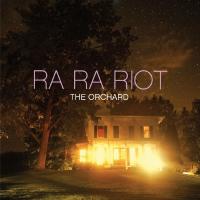 Shadowcasting Letra
Añadir a Favoritas
Guardar en Playlist
SHADOWCASTING es una canción de Ra Ra Riot del año 2010, este tema está incluido dentro del disco The Orchard.
Letra 'Shadowcasting'
How long will you listen?
Something about the way she calls
I was alone for what I felt that night
Come on, say you were
Sarah's never much for reason
But it's no fair to leave
If the coal is in the ground
Why don't we dig it up like a bull hound?
Oh, hope that I don't see you anymore
I won't...
How high will you leave us
Something about the way you call
I worry for the public
I know you feign, you do
Vapor fired on the horizon
And the shadow of control
Well if the coal is in the ground
She'll just dig it up like a bull hound
Oh I know, I do
Only need
What I want
Oh, hope that I don't see you anymore
I won't