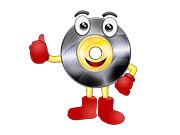 LETRA
Vitality gets worn because of your ignorance which
you feed everyday
the thirst for money consumes you in your own ambition
Publicity on the walls that keep your own dirt
The consumerism feeds of your fantasies...
Machines consuming souls
This is the new fuc*** world
your new shoes already steps on the blood that has
been spilled for centuries
We are zombies feeding of our own shit that we regurgitate
In this future we walk without return trusting in the
yesterday,
but the Third World is already going there
the smell of death is taking hold of the air we inhale
everyday, leaving in the soil the illusion and fantasy.
the paradise burns with your avarice and caprices.
I do not dream anymore and I don't wait for anything,
the ilusions are part of the ambiguous past.
the bitter flavor of lies has made me forget how to
feel, dream and love.
we will walk wandering in crystal labyrinths
that reflect our own avarice and ours
stinking bodies along with its corpses will be the
biggest award of this dirty career
I will disappear without trace and this will be my last word.
fuente: musica.com


X