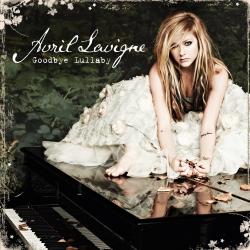 LETRA
Darlin (Letra/Lyrics)
Darlin,
You're hiding in the closet once again
Start smiling
I know you're trying
Really hard not to turn your head away
Pretty darling,
Face tomorrow,
Tomorrow is not yesterday,
Yesterday
(CORO)
Pretty, please
I know it's a drag
Wipe your eyes
And put up your head
I wish you could be happy instead
There's nothing else I can do but love the best that I can
Darlin,
I was there once a while ago
I know
That it's hard to be stuck with people that you love
When nobody trusts
(CORO)
Pretty, please
I know it's a drag
Wipe your eyes
And put up your head
I wish you could be happy instead
There's nothing else I can do but love the best that I can
That I Can,
And you're not the only one
Who's been through
I've been there alone
And now so are you
I just want you to know
What you know is not your fault
It's not your fault
Your fault
Your fault
It's your fault
Your fault (x3)
(CORO) (x2)
Pretty, please
I know it's a drag
Wipe your eyes
And put up your head
I wish you could be happy instead
There's nothing else I can do but love the best that I can
That I can
Darlin,
You're hiding in the closet once again
Start smiling.
Datos de esta canción
DARLIN es una canción de Avril Lavigne que se estrenó el , este tema está incluido dentro del disco Goodbye Lullaby . Agradecemos a Valeshh_Cacho por haber sudido la letra de Darlin.
Sobre Darlin
"Darlin" es el tema número 11 de "Goodbye Lullaby", es una balada acústica que habla de querer que alguien sea feliz mientras está en un estado de tristeza.

Según Lavigne en una entrevista a Billboard: "Darlin fue probablemente la segunda canción que escribí, estaba tratando de entenderlo todo. Es realmente especial para mí".