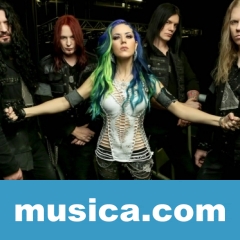 'Cruelty Without Beauty' se estrenó el . Esta canción está incluida dentro del disco Khaos Legions.
LETRA 'CRUELTY WITHOUT BEAUTY'
Disinfected torture chamber
A scientific abattoir
Their death is the price of your progress
If these walls could talk... they'd scream!
No empathy
No dignity
Cruelty without beauty
Archaic rhetoric your weak defense
Your victims have no choice, no voice
Look in their eyes, does is it still make sense?
A plastic bag their burial gown
A legacy of evil you preserve
Their blood cannot be washed clean
In my eyes their brutal fate you deserve
In your dreams you will hear them scream.
Apoyar a Arch Enemy
Arch Enemy no está entre los 500 artistas más apoyados y visitados de esta semana.

¿Apoyar a Arch Enemy?

Ranking SemanalMedallero