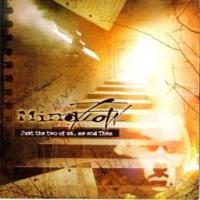 Another Point Of View
Letra y Canción
Añadir a Favoritas
Guardar en Playlist
LETRA
'Another Point Of View'
Through his eyes I see it all,
His despair covers his fault
Everywhere is danger growing.
One more day, I pray for him to trust in me, believe in me.
My senses points to you but you don't follow me, don't
even see.
My memory's calling you, I know the truth inside
When all doors are closed you gave up your hope 'cause
you rather believe in your eyes.
I can show you the way to forever, but to you forever bleeds!
I craw searching for you, your light does never shine,
You gave up your hope cause you'd rather believe in your eyes.
Watching over you I see he's coming
Challenging your efforts, no longer drawning
I see black vulture, movements all over me, surfing at
the window,
Spelling my name, I figure they're looking for me.
Where's is this all going?
You'd better accept the facts
(We are coming through!)
You know she lives in you
(We live inside your pride)
And you live in me.
The guilty is you and we're here just to prove all you
see is fiction and lie.
He's talking to you, something that you hide.
The way to go through, one way that is you,
a picture of him on your side.
I did not betray, my brother who helped me raise,
I'll be there for you even if I have to do a miracle,
a sin or a crime.