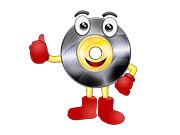 Don't Turn Off
Letra y Canción
Añadir a Favoritas
Guardar en Playlist
DON'T TURN OFF es una canción de Melissa Gordon.
LETRA
'Don't Turn Off'
No one who understands me?
Nobody knows who I am?
I don't pretend to be like them
Just don't be another old memories
This will become clearer
Don't need glasses
People say I'm old-fashioned
And you're not for me
But who are to judge
They don't know ...
What we really are
No I have to speak for yourself
I will not say anything that is wrong for them,
No one can ever change,
When the door opens and you see his face
Don't turn off
No one does it better than you.
It is because of expected some time alone,
Sometimes I find myself in a fantasy
Never imagined it would be like,
You want to go, but as you can not
What if I can do is love me forever ...
No I have to speak for yourself
I will not say anything that is wrong for them,
No one can ever change,
When the door opens and you see his face
Don't turn off
No I have to speak for yourself
I will not say anything that is wrong for them,
No one can ever change,
When the door opens and you see his face
Don't turn off
I would promise my feelings,
Like a bird that only wants to fly you in heaven
Know it is possible that,
Because it will never be the only one here,
But you can open up that door
I try to see how serious
Feel
No I have to speak for yourself
I will not say anything that is wrong for them,
No one can ever change,
When the door opens and you see his face
Don'tt turn off
No I have to speak for yourself
I will not say anything that is wrong for them,
No one can ever change,
When the door opens and you see his face
Don't turn off
Don't turn off
Never do, for anything in the world
Don't turn off