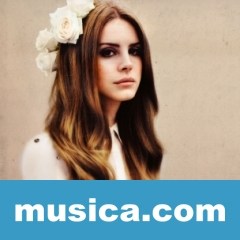 LETRA 'BLUE JEANS'
Blue jeans, white shirt
Walked into the room you know you made my eyes burn
It was like James Dean, for sure
You so fresh to death and sick as ca-cancer
You were sorta punk rock, I grew up on hip hop
But you fit me better than my favorite sweater, and I know
That love is mean, and love hurts
But I still remember that day we met in December, oh baby
I will love you 'til the end of time
I would wait a million years
Promise you'll remember that you're mine
Baby can you see through the tears?
Love you more
Than those bitches before
Say you'll remember, oh baby, say you'll remember oh baby ooh
I will love you 'til the end of time
Big dreams, gangster
Said you had to leave to start your life over
I was like, no please, stay here
We don't need no money we can make it all work
But he headed out on Sunday, said he'd come home Monday
I stayed up waitin', anticipatin' and pacin' but he was
Chasing paper
Caught up in the game, that was the last I heard
I will love you 'til the end of time
I would wait a million years
Promise you'll remember that you're mine
Baby can you see through the tears?
Love you more
Than those bitches before
Say you'll remember, oh baby, say you'll remember oh baby ooh
I will love you 'til the end of time
You went out every night
And baby that's alright
I told you that no matter what you did I'd be by your side
Cause Ima ride or die
Whether you fail or fly
Well shit, at least you tried
But when you walked out that door, a piece of me died
I told you I wanted more-but that not what I had in mind
I just want it like before
We were dancin' all night
Then they took you away- stole you out of my life
You just need to remember
I Will love you till the end of time
I would wait a million years
Promise you'll remember that your mine
Baby can you see through the tears?
Love you more
Than those bitches before
Say you'll remember, oh baby, say you'll remember oh baby ooh
I will love you till the end of time
Sobre Blue Jeans
"Blue Jeans" es sobre un ex-novio a quien Lana compara con James Dean. La relación empezó bien, pero pronto "el chico malo" se fue. Eventualmente se vio envuelto en la persecución de dinero y la venta de sustancias estupefacientes, dejándola en el polvo. Pero en general, ella se niega a dejarle olvidar que siempre lo amará.

Es un sencillo del segundo álbum de estudio de Lana Del Rey, "Born to Die". El video musical fue lanzado el 19 de marzo de 2012.




Con "Off to the Races", "Blue Jeans" y "Video Games", avanzamos a través de tres romances, cada uno característico de una etapa diferente de la vida, en orden inverso.

"Off to the Races" nos muestra una relación centrada en la bebida y la vida nocturna, que probablemente corresponde a alguien de más de 20 años. "Blue Jeans" representa una relación con una figura de James Dean que probablemente parece ambientada en la escuela secundaria o en la universidad. "Videojuegos" es una canción sobre el primer amor, el más inocente de todos, y el sentimiento de amor recíproco por primera vez.
Apoyar a Lana Del Rey
Lana Del Rey no está entre los 500 artistas más apoyados y visitados de esta semana, su mejor puesto ha sido el 64º en junio de 2014.

¿Apoyar a Lana Del Rey?

Ranking SemanalMedallero