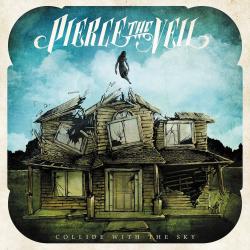 May These Noises Startle You In Your Sleep Tonight
Letra
LETRA
May These Noises Startle You In Your Sleep Tonight (Letra/Lyrics)
If you wanted to set me free,
Why the f*** wouldn't you say something?
See I was just over 17.
Made of poison, cave in free.
Oh no, please, don't abandon me...
Mother, Father, I love you so.
But this is just me disguised as me.
I'm the killer who burned your home.
This is the street youth rising up.
Datos de esta canción
MAY THESE NOISES STARTLE YOU IN YOUR SLEEP TONIGHT es una canción de Pierce the Veil que se estrenó el , este tema está incluido dentro del disco Collide With The Sky. Agradecemos a silverstein1983 por haber sudido la letra de May These Noises Startle You In Your Sleep Tonight.