A CORRER, PRINCESA ENGLISH LYRICS
Letra de la canción
Eating up the ball
I wonder about the good and evil
always thinking of others.

I'm a misfit,
since I know that guy,
I worry only throb.

Or let loose
or I do with them
and raped all
and running, princess.

How hard is to be a shepherd in Extremadura ...
and wolves and cuddle me.

Where is the pastor
that speaks to me and I love
and turns me on?

If the head is a tree
which can hold 20,000 birds.
If yours has 100,000
you go to the other trees.

They asked my name and did not know which one to give ...
everyone calls me sparrow.

How little I knew of birds
you put the sparrow.
500 peel have
if you come with me to the toilet.
Sos become my friends
or sos grind to death.

How easy it is to always be against everything ...
Fear not, lad.

Go down the hall
I see a little yellow,
download all that bad.
fuente: musica.com
Letra añadida por: Sergiovalero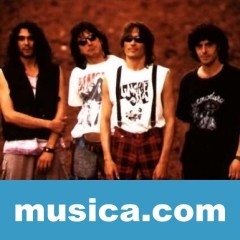 Compartir 'A correr, princesa english lyrics'