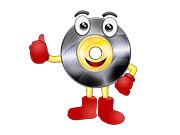 Just for You Letra
Añadir a Favoritas
Guardar en Playlist
JUST FOR YOU es una canción de The Falcons.
Letra 'Just for You'
Run away with you, by the truth.
Sometimes it's the same again.
Sometimes you.
I'm not sure.
Let you see all the fall.
See the way.
Otherwise.
To jump to another site.
I'm strong enough for you.
Just for you.
(You)
Found the words into this world.
Words that you describe exactly.
Perfect words.
created.
Just for you.
Take my life.
And save it well.
Now it's yours, only yours.
I'll take care of your life.
Just for you.
(You)
(You)
Jazz and Soul

Lo Mejor del Jazz and Soul
Novedades Jazz and Soul