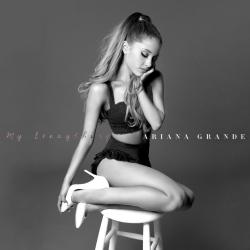 Just a Little Bit of Your Heart
Letra
LETRA
Just a Little Bit of Your Heart (Letra/Lyrics)
I don't ever ask you where you've been
And I don't feel the need to
Know who you're with
I can't even think straight but I can tell
You were just with her
And I'll still be a fool, I'm a fool for you
Just a little bit of your heart
Just a little bit of your heart
Just a little bit of your heart is all I want
Just a little bit of your heart
Just a little bit of your heart
Just a little bit is all I'm asking for
I don't ever tell you how I really feel
Cause I can't find the words to say what I mean
And nothing's evert easy
That's what they say
I know I'm not your only
But I'll still be a fool
Cayse I'm a fool for you
Just a little bit of your heart
Just a little bit of your heart
Just a little bit of your heart is all I want
Just a little bit of your heart
Just a little bit of your heart
Just a little bit is all I'm asking for
I know I'm not, you're only
But at least I'm one
I hear a little love is better than none
Just a little bit of your heart
Just a little bit of your heart
Just a little bit of your heart is all I want
Just a little bit of your heart
Just a little bit of your heart
Just a little bit is all I'm asking for
Just a little bit of your heart
Just a little bit of your heart
Just a little bit of your heart is all I want
Just a little bit of your heart
Just a little bit of your heart
Just a little bit is all I'm asking for
Datos de Just a Little Bit of Your Heart
JUST A LITTLE BIT OF YOUR HEART es una canción de Ariana Grande que se estrenó el , este tema está incluido dentro del disco My Everything. Agradecemos a pewpayne por haber sudido la letra de Just a Little Bit of Your Heart.
Sobre Just a Little Bit of Your Heart
"Just a Little Bit of Your Heart" fue escrito por Harry Styles, miembro de One Direction, para Ariana Grande.

Ariana estaba absolutamente emocionada con la forma en la que quedaron las letras, afirmando en una entrevista para Eonline: La primera vez que la escuché me sentí tan emocionada y conmovida que fue hermoso.
Esta dulce pero angustiosa canción de amor muestra las habilidades vocales de Ariana. El instrumental se compone principalmente de acordes de piano simples pero potentes. La letra cuenta la sórdida historia de una chica enamorada de un compañero infiel, al que simplemente no puede dejar marchar.