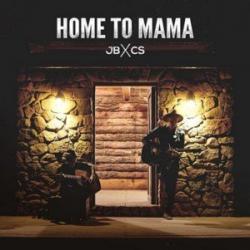 LETRA
Home To Mama (Letra/Lyrics)
I don't work hard when it's easy
I put in work when it's hard
Girl they never believed in love until I had yours
This is more than a season
And I'm not just sprung
I'm not afraid to tell you that you're the one
But when I wake up thinking 'bout
The one that I can run to when I'm feeling down
Life is so good when you're around
Girl nobody from the past is beating you right now
Cause I'll take you home to mama, let you meet my friends
Cause you don't come with drama
So I want you till the world ends
You're way more than worth it
But I don't feel like I deserve it
You got the pieces
You're my kind of perfect
[Justin]
I don't work hard when it's easy
I put in work when it's hard
Girl they never believed in love until I had yours
This is more than a season
And I'm not just sprung
I'm not afraid to tell you that you're the one
I'm the one you wake up thinkin' 'bout
The one that I can run to when I'm feeling down
Life is so good when you're around
Girl nobody from the past is beating you right now
Cause I'll take you home to mama, let you meet my friends
Cause you don't come with drama
So I want you till the world ends
You're way more than worth it
But I don't feel like I deserve it
You got the pieces
You're my kind of perfect
Datos de Home To Mama
HOME TO MAMA es una canción de Justin Bieber y Cody Simpson del año 2015, este tema está incluido dentro del disco Purpose. Agradecemos a eleenaa95 por haber sudido la letra de Home To Mama.
Sobre Home To Mama
"Home to Mama" es un dueto acústico entre las estrellas del pop Justin Bieber y Cody Simpson. Es una canción de amor directa sobre el enamoramiento de una chica y la formación de una relación a largo plazo.
En el momento del lanzamiento de este tema, algunas personas especularón si la canción trataba sobre su relación con Selena Gómez, que la semana anterior al lanzamiento de este tema debutó con el sencillo "The Heart Wants What It Wants", en el que profundizaba en su relación con Justin. "Home To Mama" también está en la edición japonesa del esperado álbum Purpose de Bieber.