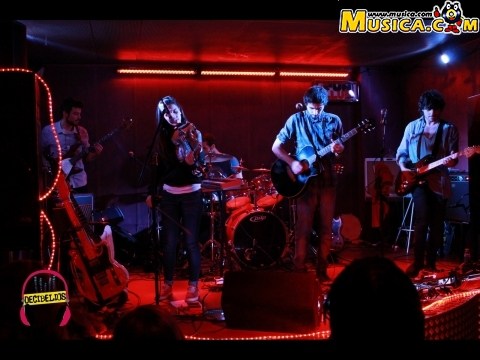 Dry Eyes
Nuk
Al final de la letra de la canción 'Dry Eyes' podrás puntuar su calidad, comentar sobre ella, acceder a más lyrics de Nuk y a música relacionada.
LETRA
I can't choose their paths
Unborn streets cats
But you decided to decide
The sweat
Covers face
Staring with dry eyes
Destroying my faith
You won't leave my head
Don't bring your suitcase
I'm self-taught, self-aware
Now prepare
To pull the brakes
My great
Disgrace
Was chasing my
Chasing my
Chasing my own prey
I felt safe
I can't show you what I've found
I can't tell you how it sounds
But you've heard and seen it all
We were blind
But we found our way.
Más abajo encontrarás canciones relacionadas con Dry Eyes.
Puntuar 'Dry Eyes'
¿Qué te parece esta canción?
-
0 votos
* Gracias a Dz10 por haber añadido esta letra el 23/4/2015.
Comentar Letra
Comenta o pregunta lo que desees sobre Nuk o 'Dry Eyes'
Comentar
+ Nuk