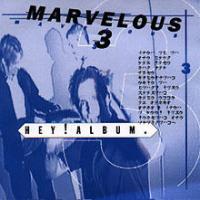 Cold As Hell
Letra y Canción
Añadir a Favoritas
Guardar en Playlist
COLD AS HELL es una canción de Marvelous 3 del año 1998, este tema está incluido dentro del disco Hey! Album.
LETRA
'Cold As Hell'
She took a light saber to my heart
And she picked my brain with a pocket knife
She said, \"say what's on your mind\"
So I said, \"I'm kinda hungry & you ain't my type\"
She said I was cold as hell
But hell ain't cold, I know I know
'cause I've been there for the last half hour or so
And the Devil said it never snows
[CHORUS:]
I guess I can wait awhile
See if the temperature changes
I guess I can wait awhile
Try on a few more faces
For you
(Oh yeah)
You took me out on a shopping binge
'cause you said that I was hurting for some cooler clothes
You said, \"don't you want to be all that?
Like a Calvin Klein model in a video\"
She said I was cold as hell
But hell ain't cold, I know I know
'cause I've been there for the last half hour or so
And the Devil said it never snows
[CHORUS X 3 (fade out)]