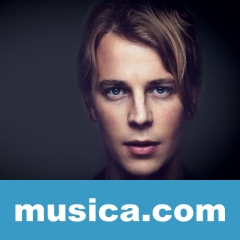 'Mystery' se estrenó el . Esta canción está incluida dentro del disco Wrong Crowd.
LETRA 'MYSTERY'
I found these days the things you say are so frustrating
Always asking where we're going
Release the handle bars, the wheels will start to roll
Who knows just what we'll find
What happens to you? What happens to me?
Who knows which way the wind will blow
Baby, it's a mystery
I don't know cause I can't see
There's no point even talking about
It's a mystery
But I can say without a doubt
I want you right now
When you look at me, I see you contemplating
If I'm gonna break your heart
I'm twenty-four, I'm pretty sure I'll want you when you're eighty
But who wants to see that far?
What happens to you? What happens to me?
Who knows which way the wind will blow
Baby, it's a mystery
I don't know cause I can't see
There's no point even talking about
It's a mystery
But I can say without a doubt
I want you right now
It don't matter how much you try to scheme and plan
Too many things, my love, that are out of our hands
What happens to you? What happens to me?
Who knows which way the wind will blow
Baby, it's a mystery
I don't know cause I can't see
There's no point even talking about
It's a mystery
But I can say without a doubt
I want you right now
I want you right now
Apoyar a Tom Odell
Tom Odell no está entre los 500 artistas más apoyados y visitados de esta semana.

¿Apoyar a Tom Odell?

Ranking SemanalMedallero