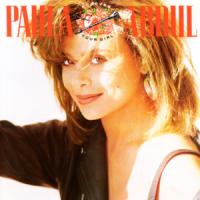 'Cold Hearted' se estrenó el . Esta canción está incluida dentro del disco Forever Your Girl.
LETRA
'Cold Hearted'
He's a coldhearted snake lookin into his eyes
Oh, oh he's been telling lies he's a lover boy at play
He don't play by the rules oh, oh, oh
Girl don't play the fool now
You're the one givin' up the love any time he needs it
But you turn your back and then he's off and running with the crowd
You're the one to sacrifice, anything to please him
Do you really think he thinks about you when he's out?
He's a coldhearted snake lookin into his eyes
Oh, oh he's been telling lies he's a lover boy at play
He don't play by the rules oh, oh, oh
Girl don't play the fool now
It was only late last night he was out there sneakin'
Then he called you up to check that you were waiting by the phone
All the world's a candy store
He's been trick or treatin'
When it comes to true love girl with him there's no one home
He's a coldhearted snake lookin into his eyes
Oh, oh he's been telling lies he's a lover boy at play
He don't play by the rules oh, oh, oh
Girl don't play the fool now
You can find somebody better girl
He could only make you cry
You deserve somebody better girl
He's c-cold as ice
Co-co-co-cold hearted oh,ah, ah
Co-co-co-cold hearted snake
Co-co-co-cold hearted oh,ah, ah
Co-co-co-cold hearted snake
He's a coldhearted snake lookin into his eyes
Oh, oh he's been telling lies he's a lover boy at play
He don't play by the rules oh, oh, oh
Girl don't play the fool now
He's a coldhearted snake lookin into his eyes
Oh, oh he's been telling lies
He's a lover boy at play
He don't play by the rules oh, oh, oh
Girl don't play the fool now
Apoyar a Paula Abdul
Paula Abdul no está entre los 500 artistas más apoyados y visitados de esta semana.

¿Apoyar a Paula Abdul?

Ranking SemanalMedallero