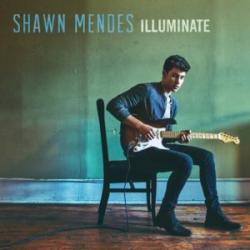 LETRA
Don't Be A Fool (Letra/Lyrics)
You've got my heart
But I can't let you keep it, babe
'cause I won't be sure that I can stay
And don't waste your time
Trying to pull me in
'cause I'm just a mess
You don't want to fix
Just promise me one thing that you won't forget
But for now kiss me softly before I say
And don't be a fool
And wait on me darling
I know that you don't want to hear this
But I'm always on the move
And don't be a fool
And say that you love me
Cause you'll find a man
Who will stand by your side
And will be there for you
And just know that I do
Oh I really like you babe
And I wanna be there for you
For the rest of your days
But I know that you'll hurt
If we keep on doing this
So sorry to end this now
But I know that it's for the best
Don't be a fool
And wait on me darling
I know that you don't want to hear this
But I'm always on the move
And don't be a fool, yeah
And say that you love me
Cause you'll find a man
Who will stand by your side
And will be there for you
I don't think you'll ever understand
I don't think you'll ever understand
I know that you don't wanna hear this
But darling please don't be a fool
Ohhhhh
Don't be be a fool, yeah!
And wait on me darling
I know that you don't want to hear this
But I'm always on the move yeah
Just don't be a fool, yeah
And say that you love me, girl
Cause you'll find a man
Who will stand by your side
And will be there for you
And don't be a fool
And wait on me darling
I know that you don't want to hear this
But don't be a fool
Datos de Don't Be A Fool
DON'T BE A FOOL es una canción de Shawn Mendes que se estrenó el , este tema está incluido dentro del disco Illuminate. Agradecemos a David81694270 por haber sudido la letra de Don't Be A Fool.
Sobre Don't Be A Fool
"Don't Be A Fool" fue lanzado por el artista canadiense Shawn Mendes el 15 de septiembre como un sencillo promocional para su álbum Illuminate.
El álbum fue lanzado una semana después, el 23 de septiembre del año 2016.
Esta magnífica canción fue escrita conjuntamente por Scott Harris, Geoffrey Warburton y Shawn Mendes.
Este tema cuenta con las voces adicionales de fondo de Geoff Warburton, Teddy Geiger, Scott Harris y Shawn Mendes.

Este exitoso tema fue brillantemente producido por el conocido productor Jake Gosling.