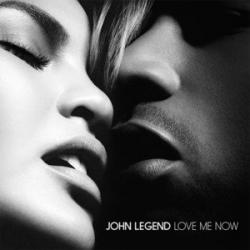 LETRA
Love Me Now (Letra/Lyrics)
Pulling me further, further than I've been before
Making me stronger, shaking me right to the core
Oh, I don't know what's in the stars
Never heard it from above, the world isn't ours
But I know what's in my heart
If you ain't mine I'll be torn apart
I don't know who's gonna kiss you when I'm gone
So I'm gonna love you now, like it's all I have
I know it'll kill me when it's over
I don't wanna think about it
I want you to love me now
I don't know who's gonna kiss you when I'm gone
So I'm gonna love you now, like it's all I have
I know it'll kill me when it's over
I don't wanna think about it
I want you to love me now
Love me now, love me now
Oh, oh, love me now, oh, oh, oh, yeah
Love me now, love me now
Oh, I want you to love me now
Something inside us know's there's nothing guaranteed
Yeah, girl I don't need you to tell me
That you'll never leave, no
When we've done all that
We could turn darkness into light
Turn evil to good
Even when we try so hard for that perfect kind of love
It could all fall apart
And who's gonna kiss you when I'm gone?
Oh I'm gonna love you now, like it's all I have
I know it'll kill me when it's over
I don't wanna think about it, I want you to love me now
Love me now, love me now
Oh, love me now, oh, oh, oh
Love me now
Love me now, love me now
Love me now
Oh I don't know how the years will go down, it's alright
Let's make the most of every moment tonight
I don't know who's gonna kiss you when I'm gone
So I'm gonna love you now, like it's all I have
I know it'll kill me when it's over
I don't wanna think about it
I want you to love me now
I don't know who's gonna kiss you when I'm gone
So I'm gonna love you now, like it's all I have
I know it'll kill me when it's over
I don't wanna think about it
I just wanna love you now
Love me now, love me now
Oh, oh, love you now, oh, oh, oh
Love me now, love me now
Love you now
Oh, love you now, oh, oh, oh, oh
Datos de Love Me Now
LOVE ME NOW es una canción de John Legend que se estrenó el , este tema está incluido dentro del disco Darkness and Light. Agradecemos a Hawli por haber sudido la letra de Love Me Now.
Sobre Love Me Now
"Love Me Now" es el primer sencillo del quinto álbum de estudio de John Legend: "Darkness and Light".
John proporcionó un teaser de la canción en su Instagram, después, durante una transmisión en vivo en Facebook desde su casa, John debutó la canción y agregó: "'Love Me Now' se trata de vivir y amar al máximo, sin importar lo que traiga el mañana".
La obra de arte única presenta a su esposa, Chrissy Teigen.
Love Me Now cumple con el guión habitual de John Legend de hacer canciones de amor, pero esta vez eligió un estilo más alegre.