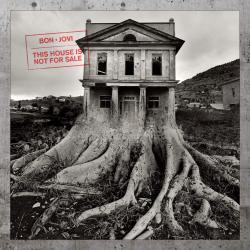 I Will Drive You Home
Letra
LETRA
I Will Drive You Home (Letra/Lyrics)
Here comes the next big thing
There's a new gun in town
There'll be a faster one
Before the sun goes down
They've come to kick the tires
They'd like to take a spin
See how it takes the turns
See if it breaks or bends
But I will drive you home
I want you to know that
I will drive you home
Hell, it ain't nothing new
Everything new gets old
Maybe some glitter's gon
But we're still good as gold
When some driver comes
And tries to jump the start
Thinks he can steal your love
Hot wire your heart
But I (I) will drive (drive) you home (home)
I want you to know that
I (I) will drive (drive) you home (home)
Let 'em rev their engines
Let 'em spin their wheels
All they've got is shine
They're just chrome and steel
But I (I) will drive (drive) you home (home)
Here comes that faster fast
Here comes that higher high
As we walk on pas
They just step aside
I (I) will drive (drive) you home (home)
I want you to know that
I (I) will drive (drive) you home (home)
Let 'em rev their engines
Let 'em spin their wheels
All they got is shine
They're just chrome and steel
When they raise the flag
And the smoke has cleared
When the rest are gone
I'll be standing here
I (I) will drive (drive) you home (home)
I want you to know that
I (I) will drive (drive) you home (home)
Let 'em rev their engines
Let 'em spin their wheels
All they got is shine
They're just chrome and steel
When they raise the flag
And the smoke has cleared
When the rest are gone
I'll be standing here
Let 'em rev their engines
Let 'em spin their wheels
All they got is shine
They're just chrome and steel
When they raise the flag
And the smoke has cleared
When the rest are gone
I'll be standing here.
Datos de I Will Drive You Home
I WILL DRIVE YOU HOME es una canción de Bon Jovi que se estrenó el , este tema está incluido dentro del disco This House Is Not for Sale. Agradecemos a Alberto_bipolar por haber sudido la letra de I Will Drive You Home.