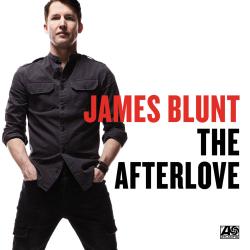 LETRA
Love Me Better (Letra/Lyrics)
People say the meanest things
Yeah, I've been called a dick
I've been called so many things
I know I've done some shit that I admit deserves it
But that, that don't mean it doesn't sting
Saw you standing outside a bar
Would have said "you're beautiful"
But I've used that line before
Now I've had my share of shallow nights
'Cause I was scared to get it right
So I was hanging with whoever
But baby then you
You love, love, love me, love me better
You love, love, love me, love me better
There's been times I gave myself
To someone else, to someone lesser than you
Love, love, love me, love me better
Love me better
When I met you I was treading water
And baby I know you know I got an eye that wanders
But right now in this car that we're driving to your sister's
All I'm lookin' for is something that's forever
Baby then you
You love, love, love me, love me better
You love, love, love me, love me better
There've been people that I've loved before
But they were something lesser, 'cause you
Love, love, love me, love me better
Love me
Love me better
Love me
Love me better
People say the meanest things
Yeah, but truth be told, I don't care what they think
I got someone who is lying in my bed right next to me
Yeah she... love, love, loves me
Love, love, loves me... loves me better
Love me better
There's been times I gave myself
To someone else, to someone lesser than you
Love, love, love me, love me better
Datos de esta canción
LOVE ME BETTER es una canción de James Blunt que se estrenó el , este tema está incluido dentro del disco The Afterlove. Agradecemos a Hawli por haber sudido la letra de Love Me Better.
Sobre Love Me Better
"Love Me Better" es el primer sencillo del quinto álbum de James, The Afterlove. En esta canción James habla de los sentimientos de rechazo que le causó el lanzamiento del exitoso tema You're Beautiful doce años antes.