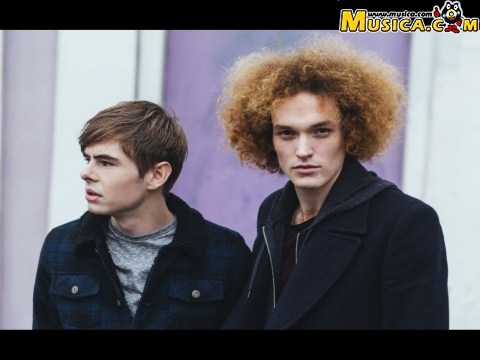 'Atlantis' se estrenó el . Esta canción está incluida dentro del disco Tell Me It's Real.
LETRA 'ATLANTIS'
The birds that left the trees, the light bores onto me,
I can feel you lying there all on your own
We got here the hard way, all those words that we exchange
Is it any wonder things get dark?
Cause in my heart and in my head,
I'll never take back the things I said
So high above, I feel it coming down
She said in my heart and in my head
Tell me why this has to end
oh no, oh no
I can't save us, my Atlantis, we fall
We built this town on shaky ground
I can't save us my Atlantis, oh no
We built it up to pull it down
Now all the birds have fled, the hurt just leaves me scared
Losing everything I've ever known
It's all become too much, maybe I'm not built for love
If I knew that I could reach you, I would go
It's in my heart and in my head
You can't take back the things you said
So high above, I feel it coming down
She said in my heart and in my head
Tell me why this has to end
Oh no, oh no
I can't save us, my Atlantis, we fall
We built this town on shaky ground
I can't save us my Atlantis, oh no
We built it up to pull it down
And we build it up, and we build it up
And we build it up to pull it down
And we build it up, and we build it up
And we build it up to pull it down
I can't save us, my Atlantis, we fall
We built this town on shaky ground
I can't save us my Atlantis, oh no
We built it up to pull it down
Apoyar a Seafret
Seafret no está entre los 500 artistas más apoyados y visitados de esta semana.

¿Apoyar a Seafret?

Ranking SemanalMedallero