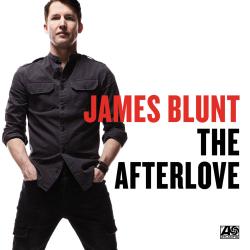 Don't Give Me Those Eyes
Letra
LETRA
Don't Give Me Those Eyes (Letra/Lyrics)
Staring at you naked
Hotel room in Vegas
I love you but I hate it
And we can't tell anyone
Take this love and break it
I don't think I can take it
Go back to him and fake it
Don't tell him what you've done
But when we're caught in this feeling
And I taste your love, and I taste your love
Whatever the meaning
Well it's not enough, no it's not enough
I want to believe in
In a thing called love, in a thing called love
Caught in this feeling
In this feeling, in this feeling
Don't give me those eyes cause you know me and I can't say no to you
We can't have each other even if we wanted to
In another life, darling, I'll do anything to be with you
We can't have each other even if we wanted to
Don't give me those eyes, don't give me those eyes
Cross your heart and square it
Hotel room in Paris
Kills me that you're married
Cause we know this should be done
But when we're caught in this feeling
And I taste your love, and I taste your love
Whatever the meaning
Well it's not enough, no it's not enough
I want to believe in
In a thing called love, in a thing called love
Caught in this feeling
In this feeling, in this feeling
Don't give me those eyes cause you know me and I can't say no to you
We can't have each other even if we wanted to
In another life, darling, I'll do anything to be with you
We can't have each other even if we wanted to
Don't give me those eyes, don't give me those eyes
Don't give me those eyes, don't give me those eyes
Don't give me those eyes, don't give me those eyes
Don't give me those eyes, don't give me those eyes
Don't give me those eyes cause you know me and I can't say no to you
We can't have each other even if we wanted to (Don't give me those eyes)
In another life, darling, I'll do anything to be with you (Don't give me those eyes)
We can't have each other even if we wanted to
Don't give me those eyes, don't give me those eyes
Don't give me those eyes, don't give me those eyes
Staring at you naked
Hotel room in Vegas
I love you but I hate it
Datos de esta canción
DON'T GIVE ME THOSE EYES es una canción de James Blunt que se estrenó el , este tema está incluido dentro del disco The Afterlove. Agradecemos a Hawli por haber sudido la letra de Don't Give Me Those Eyes.
Sobre Don't Give Me Those Eyes
"Don't Give Me Those Eyes" es la cuarta canción del álbum The Afterlove. Líricamente la canción sigue los pensamientos internos de Blunt durante una aventura. Él sabe en lo más profundo de su ser que esa relación no puede durar, por lo que trata de poner fin a esta relación antes de que vaya más lejos. El cantante explica que no puede mirar su cuerpo porque lo acerca emocionalmente a ella.