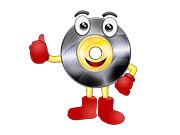 Lord, please set me free
Letra
LETRA
Lord, please set me free (Letra/Lyrics)
This time like the last time,
I set the sign when you shine...
But in the evening when is great,
I don't know what i could say
Because i'm going to nowhere.. Oh baby i said..
Lord, please set my free
Cause you aint know, i'm me..
Lord don't leave me alone,
Im a fleshing bone and i'm not an stone,
But when you see me all a love you and you think is true,
And When i see you when i love when i said, baby i'm with you...
Oh lord please set my free,
Like the little birds and the little bees
I said, lord be good to me,
Cause i'm good to you, and you know is true..
(Hey what, whats going)
But when i see you something i feel so so so so blue
BUT THEN I REALISED IT WASN'T TRUE, OH YEAH!
Datos de esta canción
LORD, PLEASE SET ME FREE es una canción de Luca Prodan. Agradecemos a ezequieelq por haber sudido la letra de Lord, please set me free.