PARTY IN THE USA
I keep on grillin' and chillin', so put your hands to the ceilin'
And this is the summertime, man you can't be fightin' the feelin'

Like July 4th
You know what's up
With your friends
All rollin' in the back
Of the pickup truck

It's like, sun's out,
well gun's out
Another free style
Had to pull the buns out
With the freestyle
I don't know what the fuck I'm sayin'
It just pops in, and then it comes out

While I'm, on it
Yeah, you know this shit is true, I could put it on my back
Like the Red, White, and Blue and that's, what it is,
yeah,
What I say
That's the best movie, Independence Day like
We will not go quietly in the night
We will not vanish without a fight
And we will party until it gets light 'Cause we do it like that, For the Stars and Stripes
So I put my hands up
They're playin' my song
The butterflies fly away
Noddin' my head like Yeah!
Movin' my hips like Yeah!
I got my hands up
They're playin' my song
And now I'm gonna be okay
Yeahhh, it's a party in the USA!

So let me take you back like this then,
Year was 1776
G.W. run around, doin' his thing, he makin' people bow down
Like, kiss the ring, like "No taxation without representation"
Do it for the dream, for One Nation
See these dreams?
You know we need 'em
This is America, yeah, 'bout freedom
And it's, it's why we're here
Crushin' Bud Heavies drivin' 'round John Deere
Sayin', "Yeah, we go hard" I be runnin' the track
Like goin' 'round like NASCAR, this is what it is,
so give it up
America crushin' in the World Cup
Like, yeah
And you say you gotta play we gon' hold it down for ya
Like U.S.A.
So I put my hands up
They're playin' my song
The butterflies fly away
Noddin' my head like Yeah!
Movin' my hips like Yeah!
I got my hands up
They're playin' my song
And now I'm gonna be okay
Yeahhh, it's a party in the USA!

People, go and raise your drinks high
Celebratin' on the Fourth of July
Whether you on the beach, in a car
Make sure that you always goin' hard and, today, we're all the same
Today, we goin' U.S.A. and remember the name
Today, we do it like this
And we raise our hands up
This the U.S.A.
Lemme see you stand up

So I put my hands, hands, hands up

So I put my hands up
They're playin' my song
The butterflies fly away
Noddin' my head like Yeah!
Movin' my hips like Yeah!
I got my hands up
They're playin' my song
And now I'm gonna be okay
Yeahhh, it's a party in the USA!
Yeahhh, it's a party in the USA!

Party in the USA...
fuente: musica.com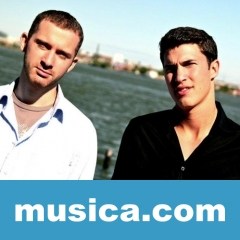 Ficha de la Canción
Título:
PARTY IN THE USA
Grupo/Cantante:
TIMEFLIES
Letra añadida por:
ChamLee