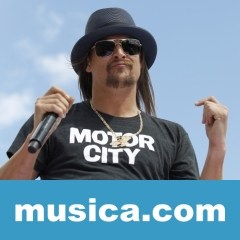 'Mr. Rock N Roll' se estrenó el . Esta canción está incluida dentro del disco Kid Rock.
LETRA 'MR. ROCK N ROLL'
He got a song to sing he got an axe to grind
He far and wide but still hard to find
He go wop bop a loo bop a wop bam boom
He sang Long Tall Sally and Sweet Sixteen
Good Golly Miss Molly and Maybellene
He sent the whole world Walking to New Orleans
Mr. Hiatus won't you save us from your radio
Because these hip hop pop punk rock kids got no soul
Either way we're proud to welcome back the star of the show
So put your hands together for Mr. Rock n Roll
He sang Jailhouse Rock and Peggy Sue
Rock Around the Clock and Blue Suede Shoes
And still there isn't no cure for the Summertime Blues
He took the Mississippi Queen to Katmandu
A Stairway to Heaven and yelled Hey Jude
So tell me Proud Mary now Who Do You Love?
Save me
Love me till the day I die take me to the mountain high
Baby
Guide me through the great divide and lay me by the ocean side
So put your hands together for Mr. Rock n Roll
He said Hey Good Looking, What's Going On
A whole lot of shaking and a simple song
And still there isn't No Mountain High Enough
He said Walk This Way Up Around the Bend
Because up there we Won't Get Fooled Again
And yes, he gets high with a little help from his friends
[Chorus]
Apoyar a Kid Rock
Kid Rock no está entre los 500 artistas más apoyados y visitados de esta semana.

¿Apoyar a Kid Rock?

Ranking SemanalMedallero