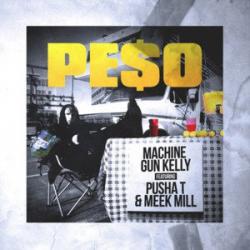 LETRA
[Produced by Burd & Keys]
I be going hard for that
Peso, peso, peso, peso, peso, peso
I be going hard for that
Peso, peso, peso, peso, peso, peso
I need a dollar, dollar
A dollar that's what I need
Well I need a dollar, dollar
A dollar that's what I need
Said I said I need dollar, dollar
A dollar that's what I need
I be going hard for them pesos
Came from bottom made a milli
Squad move when I say so
Gotta bring them dollars to the city
Mufuckas thought I wasn't living
Daddy thought I never could've did it
Now my hood see that Wahoo fitted on the TV screen next to Diddy
Praise God for my brothers
I'll rob for my brothers
Cause when times was hard I flipped that pack like somersaults for my brothers
And I never ride with them suckers
Dick hard for my bitch
And without me half of these rappers wouldn't exist, shit I be going hard for that...
My taste level on Ace level
Spade nigga for a paid nigga
We darkskinned, south of France
All acting like Jay nigga
Jetski and I'm jetlagged
Still smelling like jet fuel
That PJ split three ways, 60 making that jet move
My pesos from Play Cloths, Pyrex from Pedro
Tags pop from Pucci to Paul Smith to Penrose
Been down, that's ten toes
Score nigga, that's endzone
Ask me I sell dope, N-O from this Benzo
I'm getting paid when I wake up cause I hustle hard before I go to sleep
And now I got my cake up, I'm balling hard like I'm suppose to be
Got bad bitches tryna roll with me
White bitches like "totally"
V.S. stones all over me
And I'm killing niggas no first degree
Cause I'm going hard for that peso
Selling blocks no lego
Got killers all on my payroll
And they shoot like O.J. Mayo
In the coupe, pull up like "hey ho"
With the top down on that bitch
And when they cat scan my body it was dollar signs on that bitch, whoa!
[Hook]

fuente: musica.com

Canciones del disco

X
Artistas relacionados