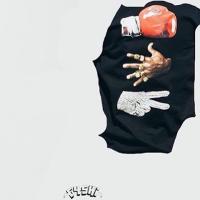 Be Me
Letra y Canción
Añadir a Favoritas
Guardar en Playlist
BE ME es una canción de G4SHI que se estrenó el .
LETRA
'Be Me'
It ain't hard to see that you wanna be me
Charge what you worth cuz ain't shit coming free
I dont move unless you give me the green
Need to get paid like a vending machine
I asked for a peek like whats under those jeans
Know we just met but im keeping it brief
She touching my beard then she hop in the v
Need a seat belt if you riding the D
You always try
I get it all the time
Stop telling lies
We ain't see you in that ride
F*** your followers and likes
You ain't poppin in real life
Now you tight the way these kids wanna be me got me feeling Like my name is mike
Ohhh jordan tyson jackson relaxin
Rapping brought this ghost to life just like action
Riding around my city got me feeling like im batman
Woke up in your dream car thats what i call a " crash in"
I see you...you looking at me.... ohhh why ?
I see you ... you loooking at me...
You wanna you wanna be me!!!!
Lex jeeps with the benz jeeps and the beemer jeeps
And the bentleys more chains than mr.t
Plenty not just 20 sippin henny
Never friendly disrespect me and see the beams
Rollin with the top down so they can see
Paid my dues i ain't save receipts
Stand up guy i dont need a seat
Tellin her pipe down i dont want to hear a peep
Still in the race ...im still in the race
They used to laugh up in my face
Now they all copy and paste
Now they all claiming i changed
Cuz im finally getting some change
We all came from the same place
They still stuck in the same place
Calling her over she taking too long
Beating my dick and i told her stay home
Never got patience for none of these hoes
If it ain't money dont hit up my phone
Dont claim my success cuz i did it alone
Where was you at when the f*** i was broke?
Now all my money is looking real long!!!