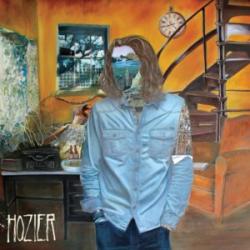 LETRA
To Be Alone (Letra/Lyrics)
Never feel too good in crowds
With folks around, when they're playing
The anthems of rape culture loud
Crude and proud creatures baying
All I've ever done is hide
From our times when you're near me
Honey, when you kill the lights, and kiss my eyes
I feel like a person for a moment of my life
But you don't know what hell you put me through
To have someone kiss the skin that crawls from you
To feel your weight in arms I'd never use
It's the God that heroin prays to
It feels good, girl, it feels good
It feels good, girl, it feels good
It feels good, girl, it feels good
Oh to be alone with you
There are questions I can't ask
Now at last the worst is over
See the way you hold yourself
Reel against your body's borders
I know that you hate this place
Not a trace of me would argue
Honey, we should run away, oh someday
Our baby and her momma
And the damaged love she made
But I don't know what else that I would do
Than try to kiss the skin that crawls from you
Than feel your weight in arms I'd never use
It's the God that heroin prays to
It feels good, girl, it feels good
It feels good, girl, it feels good
It feels good, girl, it feels good
Oh to be alone with you
It feels good, girl, it feels good
It feels good, girl, it feels good
It feels good, girl, it feels good
Oh to be alone with you
Datos de esta canción
TO BE ALONE es una canción de Hozier que se estrenó el , este tema está incluido dentro del disco From Eden - EP. Agradecemos a lisamarina por haber sudido la letra de To Be Alone.
Sobre To Be Alone
"To Be Alone" apareció por primera vez en el segundo EP de Hozier como una versión en vivo. Y más tarde aparecería como 5ª canción en el álbum autotitulado como una canción totalmente realizada.
En el Track de este tema dice: "Esta canción se trata de intentar amar a una persona dañada, en una sociedad moderna".