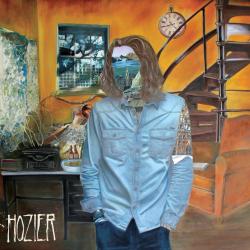 LETRA
Foreigner's God (Letra/Lyrics)
She moved with shameless wonder
The perfect creature rarely seen
Since some liar brought the thunder
When the land was godless and free
Her eyes look sharp and steady
Into the empty parts of me
But still my heart is heavy
With the hate of some other man's beliefs
Always a well dressed fraud
Who wouldn't spare the rod
Never for me
Screaming the name of a foreigner's God
Screaming the name of a foreigner's God
Screaming the name of a foreigner's God
The purest expression of grief
Wondering who I copy
Mustering some tender charm
She feels no control of her body
She feels no safety in my arms
I've no language left to say it
But all I do is quake to her
Breaking if I try convey it
The broken love I make to her
All that I've been taught
And every word I've got
Is foreign to me
Screaming the name of a foreigner's God
Screaming the name of a foreigner's God
Screaming the name of a foreigner's God
The purest expression of grief
Screaming the name of a foreigner's God
Screaming the name of a foreigner's God
Screaming the name of a foreigner's God
The purest expression of grief
Screaming the name of a foreigner's God
Screaming the name of a foreigner's God
Screaming the name of a foreigner's God
The purest expression of grief
Datos de esta canción
FOREIGNER'S GOD es una canción de Hozier que se estrenó el , este tema está incluido dentro del disco Hozier. Agradecemos a lisamarina por haber sudido la letra de Foreigner's God.
Sobre Foreigner's God
Hozier explora sus sentimientos de alienación de su propia cultura a través de su amor por una mujer que no se ajusta a los parámetros de la sociedad. Similar a "Take me to the church", él mezcla lo sagrado y lo íntimo en su adoración a esta mujer que es como una diosa antigua.
Hozier dijo en su canal de YouTube: "Se trata de sentirse ajeno en una cultura del sentimiento, de sentirse distante de tus propios valores culturales, de tu propio lugar, de las ideas aceptadas que has heredado. No sentirse bien y no poder expresar eso.... sólo sentirse mal. Hasta cierto punto, por supuesto, hay un aspecto de la cultura o mentalidad cultural que no le sienta bien a la gente".