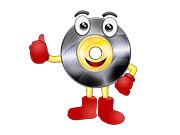 LETRA
'Sweepstakes'
[Intro]
Ay, Ay
Hey!
[Chorus]
They ain't talkin' money f*** what he say and she say
Diamonds super smutty, think my wrist need a replay
Big body Benz, do the dash on a freeway
I get to the bands, run it back like a relay
Nowadays I'm winnin' like the sweepstakes
BK ni***, all about my cheesecake
Switch lanes with her, ask her how that breeze taste
I'm outta space, took the Wraith on a speedchase
[Verse]
I could get her if I want her, boy it's nothin'
Oh they ain't talkin' no bread? No discussion
Off white like a ni*** do construction
On a off night, I could still make like a hundred
I'm ballin' broad day, Barclays, droppin' buckets
You be talkin' small change, all day, change the subject
Young ni*** I had to make a way, now they upset
You was never out there on the wave, boy you frontin'
Tell them bitches get up out my way with the f*** shit
Blizzard on me, you could get a sleigh, bitch it's bussin'
And they always got something to say, but they do nothin'
Brody with me and he got the K, spray the function
I make it stretch, I get the dough to flip, sex, shawty a pro at it
Tech, sippin' the 4 a bit, TEC, I just reloaded it
I asked her, "Are you signed up?" She said, "You know that shit"
Had a chance, but ya time's up, how could you blow the shit?
Take a glance how I shine up, I'm frozen bitch
I got way too many hoes to pick
Get some money and they notice it
Say you smokin' loud, well my weed make it sound
They like, "How you smokin' Cali weed in the town?"
All my old hoes tryna creep on me now
Woke up pockets low, went to sleep with some thous
[Chorus]
They ain't talkin' money, f*** what he say and she say
Diamonds super smutty, think my wrist need a replay
Big body Benz, do the dash on a freeway
I get to the bands, run it back like a relay
Nowadays I'm winnin' like the sweepstakes
BK ni***, all about my cheesecake
Switch lanes with her, ask her how that breeze taste
I'm outta space, took the Wraith on a speedchase