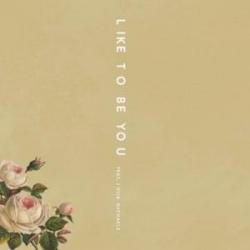 LETRA
Like To Be You (Letra/Lyrics)
[Verse 1: Shawn Mendes]
"Don't cry" – or do, whatever makes you comfortable
I'm tired too, there's nothin' left to say
Let's call the truce, 'cause I don't really wanna go to
Bed like this
[Pre-Chorus 1: Shawn Mendes]
I'm so sorry
That we're still stuck in the middle
I'm so sorry
'Cause in the moment I
[Chorus: Shawn Mendes & Julia Michaels]
I don't know what it's like to be you
I don't know what it's like but I'm dying to
If I could put myself in your shoes
Then I'd know what it's like to be you
[Verse 2: Julia Michaels]
Can I kiss you or not? 'Cause I'm not really sure right now of
What you want, are you still mad at me?
I'm hopin' not, 'cause maybe we could go to the movies
I know that always cheers us up, hey
[Pre-Chorus 2: Shawn Mendes & Julia Michaels]
I'm so sorry
That we're still stuck in the middle
Yeah, I'm so sorry
'Cause in the moment I
[Chorus: Shawn Mendes & Julia Michaels]
I don't know what it's like to be you
I don't know what it's like but I'm dying to
If I could put myself in your shoes
Then I'd know what it's like to be you
Tell me what's inside of your head
No matter what you say I won't love you less
And I'd be lying if I said that I do
I don't know what it's like to be you
I don't know what it's like to be you
[Bridge: Shawn Mendes & Julia Michaels]
I get worried
I might lose you a little
Every time we
Every time we argue and get caught up in the moment
[Chorus: Shawn Mendes & Julia Michaels]
I don't know what it's like to be you
I don't know what it's like but I'm dying to
If I could put myself in your shoes
Then I'd know what it's like to be you
So tell me what's inside of your head
No matter what you say I won't love you less
And I'd be lying if I said that I do
I don't know what it's like to be you
I don't know what it's like to be you
I don't know what it's like
Datos de esta canción
LIKE TO BE YOU es una canción de Shawn Mendes y Julia Michaels del año 2018, este tema está incluido dentro del disco Shawn Mendes. Agradecemos a Ron*AL*dinho por haber sudido la letra de Like To Be You.
Sobre Like To Be You
"Like To Be You" es la colaboración más esperada del álbum de Mendes, junto con "Youth".
Esta fue la primera colaboración del cantante Mendes con Julia Michaels.
El tema es una canción "conversacional", en la que los dos cantantes van y vienen a lo largo de la letra.