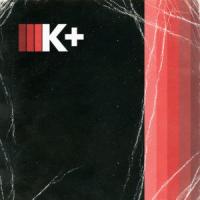 Creepwave
Letra y Canción
Añadir a Favoritas
Guardar en Playlist
CREEPWAVE es una canción de Cronos.
LETRA
'Creepwave'
Tell me what you like
Tell me what you like
Tell me what you like
You make my skin crawl when you're under me
You make my palms itch when you have to leave
Can never resist when you're calling me
Feel so sick when I stop to think
You loved her first
You wanna be my lover, worse
You'll never be it
You're making me ill
Our jewels take shape and then you disappear
You're always too far, always too near
Can never resist when you're calling me
With the same old shit, now you're telling me
You love her first, you wanna be my lover worse
You'll never be it
I keep holdin in
It was a dark night
You were dressed like it was the prom
She had a long flight
Then was pressed close into your arms
You took the subway
Only for the nostalgic charm
It'd been a long day
Out partying before
You met a girl
You had been seeing for a while
Played her cards well
Hid her pain with a smile
She knew you could tell
But somehow didn't give a shit
Don't want to be the bad guy
But want to play the ones your with?
That's pretty funny like an orange tan
Meanwhile sweetheart pictures on Instagram
Could never understand
The secret weekends that you've had
The sequin clutch is in her hand
Her tickets home to la la land
Plane takes off
Boy, you just made off
Satisfied with self
You grab a drink here all alone
Just like that
Who's this?
At your doorstep
The one you're dreaming of is?
Isn't what I asked for
Though I know I fear more
We're halfway in the clear or
We're all the way black
Like this place
Know you like that
All white and empty-ish now
Blank spaces
Know that's my style
Didn't think I'd have a place this big
Not to live alone in it
To be left alone with it
White bricks and white hardwood floors
Those ideas I can't afford
Your windows down to the floor
With everything that I adore
I'm standing in your bedroom door
Your feet kicking up
The things I can't ignore
You know I like to watch you
When you close your eyes to sleep
I'll see you, see you
You know I'm always watching
When you close your eyes to dream
I'll meet you, I'll meet you
You know I need to watch you
Only cause your eye's a sleep
I'll see you, see you
You know I'm always watching
Only cause your eyes are dreaming
I'll meet you, I'll meet you
Laa laa laa laa laa
I need to smoke me some, some
Lalalalala, la la la la
When you spilled your guts who was there to mop it up
When you spilled your guts who was there to mop it up
Who is there to mop it up
When you spilled your good to a denim, mop it up
When you spilled your good to a denim, mop it up
Who is there to mop it up
Trouble don't speak when you walking on a leash
Better practice what you preach if you wanna be free
Trouble don't speak when you walking on a leash
Better practice what you preach if you wanna be free
If you wanna be free, if you wanna be free
If you wanna be free, if you wanna be free
If you wanna be free