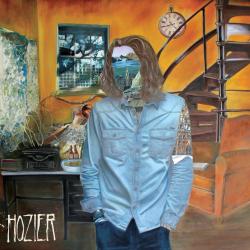 In the Woods Somewhere
Letra
LETRA
In the Woods Somewhere (Letra/Lyrics)
My head was war
My skin was soaked
I called your name 'til the fever broke
When I awoke
The moon still hung
The night so black
That the darkness hums
I raised myself
My legs were weak
I prayed my mind be good to me
An awful noise filled the air
I heard a scream
In the woods somewhere
A woman's voice
I quickly ran
Into the trees
With empty hands
A fox it was
He shook afraid
I spoke no words, no sound he made
His bone exposed
His hind was lame
I raised a stone to end his pain
What caused the wound
How large the teeth?
I saw new eyes were watching me
The creature lunged
I turned and ran
To save a life I didn't have
Dear, in the chase
There as I flew
Forgot all prayers
Of joining you
I clutched my life and wished it kept
My dearest love
I'm not done yet
How many years
I know I'll bear
I found something
In the woods somewhere

Datos de esta canción
IN THE WOODS SOMEWHERE es una canción de Hozier que se estrenó el , este tema está incluido dentro del disco Hozier. Agradecemos a ChamLee por haber sudido la letra de In the Woods Somewhere.
Sobre In the Woods Somewhere
Esta canción traza fuertes paralelismos con el primer Canto del Infierno de Dante. En Dante, el protagonista se encuentra en el bosque y está aterrorizado por las bestias hasta que su interés amoroso por el Cielo, Beatriz, envía a un mentor, Virgilio, para que lo saque del bosque y lo ponga de nuevo en el camino virtuoso que había perdido.
En esta canción, el protagonista se adentra en el bosque, se apiada de una bestia, se aterra de otra y se introduce más aún en el bosque en un intento de escapar. Él ora y habla a una mujer de manera consistente, pero no se envía ayuda y permanece perdido.