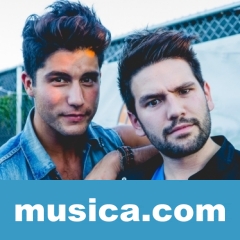 '19 You + Me' se estrenó el . Esta canción está incluida dentro del disco Where It All Began.
LETRA '19 YOU + ME'
It was our first week
At Myrtle Beach
Where it all began
It was 102
Nothin' to do
Man it was hot
So we jumped in
We were summertime sippin', sippin'
Sweet tea kissin' off of your lips
T-shirt drippin', drippin' wet
How could I forget?
Watchin' that blonde hair swing
To every song I'd sing
You were California beautiful
I was playin' everything but cool
I can still hear that sound
Of every wave crashin' down
Like the tears we cried
That day we had to leave
It was everything we wanted it to be
The summer of
19 you and me
You and me
We had our first dance in the sand
It was one hell of a souvenir
Tangled up, so in love
So, let's just stay right here
'Til the sun starts creepin', creepin' up
Right then I knew
Just what you were thinkin', thinkin' of
When I looked at you
Watchin' that blonde hair swing
To every song I'd sing
You were California beautiful
I was playin' everything but cool
I can still hear that sound
Of every wave crashin' down
Like the tears we cried
That day we had to leave
It was everything we wanted it to be
The summer of
19 you and me
You and me
Watchin' that blonde hair swing
To every song I'd sing
You were California beautiful
Beautiful, beautiful
That blonde hair swing
To every song I'd sing
You were California beautiful
I was playin' everything but cool
I can still hear that sound
Of every wave crashin' down
Like the tears we cried
That day we had to leave
It was everything we wanted it to be
The summer of
19 you and me
First week in myrtle beach where it all began

Apoyar a Dan + Shay
Dan + Shay no está entre los 500 artistas más apoyados y visitados de esta semana.

¿Apoyar a Dan + Shay?

Ranking SemanalMedallero