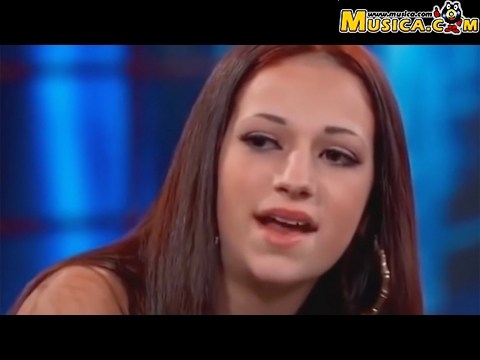 'Juice' se estrenó el . Esta canción está incluida dentro del disco 15.
LETRA 'JUICE'
[Verse 1: Bhad Bhabie]
F*** it to a Bentley bitch, rags to fuc*** riches bitch
F*** up out my mentions, bitch, f*** you and your picket fence
Pull up like I miss you bitch, shoot it 'til it's empty, bitch
Hangin' out the window with it, who the f*** gon' mention this?
[Chorus: Bhad Bhabie]
I beat the braids off that bitch, Js off that bitch
Come through in a Wraith on that bitch, sprayed on that bitch (bitch)
Diamonds drip off my clock, I finesse on yo' block
Water drip off my chain, I make a mess on yo' block (mess on yo' block)
I got the juice bitch, I got da motherfuckin' juice
I got the juice bitch, I got da motherfuckin' juice (bitch)
Diamonds drip off my clock, I finesse on yo' block
Water drip off my chain, I make a mess on yo' block
I got the juice bitch (on yo' block)
I got the juice, I got the juice bitch (On yo' block)
I got da motherfuckin' juice
[Verse 2: YG]
Uh I got the juice bitch (bitch)
Hop in the coupe bitch (bitch)
I'm a damu bitch (bitch)
Yeah suwoop bitch (suwooop)
Boy I beat the brakes off yo' ass, I'm your daddy you never had
"Man that ni*** YG be trippin'," nah bitch I be mad
"Man, you ain't stuntin' in no Jag, you ain't got no drip no swag
You don't talk enough about yo bag, ni*** you ain't really got no bag"
Nigga my daughter gon' have her bag (bag)
Her daughter gon' have her bag (bag)
They gone look back at all this G shit and be like, "Damn, my dad was a dad"
Ay Ay, Daddio, daddio tryna f*** little mama on a patio
Andale, Andale for a zaddy though, Pornhub give Ri Ri a cameo
Don't get confused I break the rules, I paid cash for all my jewels
My sex life, I got twos, left right that little pu*** abused
[Chorus: Bhad Bhabie]
I beat the braids off that bitch, Js off that bitch
Come through in a Wraith on that bitch, sprayed on that bitch
Diamonds drip off my clock, I finesse on yo' block
Water drip off my chain, I make a mess on yo' block
I got the juice bitch, I got da motherfuckin' juice
I got the juice bitch, I got da motherfuckin' juice (bitch)
Diamonds drip off my clock, I finesse on yo' block
Water drip off my chain, I make a mess on yo' block
I got the juice bitch (on yo' block)
I got the juice, I got the juice bitch (On yo' block)
I got da motherfuckin' juice