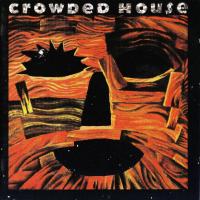 There Goes God
Letra y Canción
Añadir a Favoritas
Guardar en Playlist
THERE GOES GOD es una canción de Crowded House que se estrenó el , este tema está incluido dentro del disco Woodface.
LETRA
'There Goes God'
What'll I tell him
When he comes to me for absolution?
Wouldn't you know it?
Hope I don't make a bad decision
'Cause I'd like to believe
That there is a God
Why sinful angels suffer for love
I'd like to believe in the terrible truth
In the beautiful life
I could know you
But in this town I can't get arrested
If you know me
Why don't you tell me what I'm thinking?
Hey, don't look now
But there goes God
In his sexy pants and his sausage dog
And he can't stand Beelzebub
'Cause he looks so good in black, in black
(There goes God) bring it on home, bring it on home
(There goes God)
(There goes God)
(There goes God) make yourself strong
(There goes God)
(There is a God) It's knows it for sure
(There goes God) check it hard enough to stand
(There goes God) hey, I'd like to shake his hand
(There goes God) whoo, make yourself whole
(There goes God) yeah

Apoyar a Crowded House
Crowded House no está entre los 500 artistas más apoyados y visitados de esta semana.

¿Apoyar a Crowded House?

Ranking SemanalMedallero