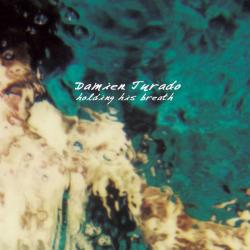 Oh Death Art With Me
Damien Jurado
LETRA
I was courted by death today
In an attempt to take my life
He showed up with a nice bouquet
Of flowers for my grave
He said, "Come with me now
And we can take my horse and carriage"
He led me six feet underground
Where the worms will eat my skin
"You will not need your body, son
For the devil, he just wants your soul
He has had his eyes on you
Since the day you stepped in this world"
I was courted by death today
In an attempt to take my life
He showed up with a nice bouquet
Of flowers for my grave
He said, "Come with me now
And we can take my horse and carriage"
He led me six feet underground
Where the worms will eat my skin

Más abajo encontrarás canciones relacionadas con Oh Death Art With Me.
Puntuar 'Oh Death Art With Me'
¿Qué te parece esta canción?
-
0 votos
* Gracias a ChamLee por haber añadido esta letra el 12/2/2019.
Comentar Letra
Comenta o pregunta lo que desees sobre Damien Jurado o 'Oh Death Art With Me'
Comentarios (1)
+ Damien Jurado
Canciones del Disco