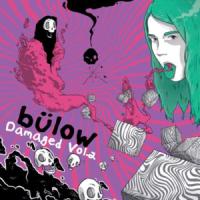 You & Jennifer Letra
Añadir a Favoritas
Guardar en Playlist
YOU & JENNIFER es una canción de bülow que se estrenó el , este tema está incluido dentro del disco Damaged Vol. 2 .
Letra 'You & Jennifer'
Listen, no we don't need to be enemies
Ain't got tunnel vision
Vision of us in the future with a
White picket fence and eternal decisions
I almost did it, glad that I didn't
Space kicks and a Big Mac
Got my space case but I'm sure that
All my friends fake 'cause they told me that
Shit wasn't real, it was all in my head, I imagine that
False sparks
Saw them hand-in-hand standing outside of a Wal-Mart
Now I'm sitting here wondering, when did this all start?
F*** you and Jennifer, I know that you're out with her
Go pretend that you're just friends
I'll pretend that I'm not hurt
I know all the shit I heard, you can take these bitter words
F*** you and Jennifer
Go fuc*** make love to her
F*** you and Jennifer, I know that you're out with her
Go pretend that you're just friends
I'll pretend that I'm not hurt
I know all the shit I heard, you can take these bitter words
F*** you and Jennifer
Go fuc*** make love to her
Rather be the girl that got away
Than be under your thumb
Don't need to spend all my time on you, not like I was in love
Not that I'm having a nervous breakdown
I'm just let down, down, down
You don't know what that's like, though
To wait up, wait up all night, though
To sleep, sleep with one eye closed
I'm blessed yo, I'm blessed yo
Lord had some mercy on me, looks out for nobody
Spared me your treason for some unexplained reason, yeah
So I thank you for teaching me how I can live without you
Never needin' me, I don't need you
F*** you and Jennifer, I know that you're out with her
Go pretend that you're just friends
I'll pretend that I'm not hurt
I know all the shit I heard, you can take these bitter words
F*** you and Jennifer
Go fuc*** make love to her
F*** you and Jennifer, I know that you're out with her
Go pretend that you're just friends
Thrusting in and out of her
I can see her close her eyes
While you kiss her soft and nice
F*** you and Jennifer
Go fuc*** make love to her
Jennifer, Jennifer, Jennifer
Jennifer, oh, Jennifer