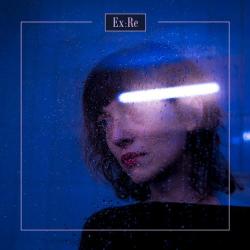 My Heart
Ex:Re
La canción 'My Heart' se estrenó el . Este tema está incluido dentro del disco Ex:Re
LETRA
When you laughed at my plan
And you mocked all my words
I knew then you were worse, you'd forgotten to love
In your hands, in your hands, my heart
And the sun was unclean
And the morning the same
Contorting in the dark
In the bedroom you made
A fuss of the stars, too bright for your eyes
In your hands, my heart
And the morning's your curse
And the sun still unwashed
Oh, we loved till it hurt
It was crushing me, love
In the night, I knew was the last
In your hands, in your hands, my heart
And, of course, you went there
Like vertigo on a bridge
The river drunk howling like dogs
And I, running on fumes, spat flames till it scarred you
"Fall away! Go! Find your escape route!"
In your hands, in your hands, my heart
When you sheltered yourself
And cut off the phone
Well, I knew then you weren't hurt
You've forgotten how to love
Oh the artist shall suffer
'Cause he's scratching his back
Till there's blood in his nails
Well you make yourself ill with the lies that you tell
Still, in your hands, in your hands, my heart
My heart, my heart, my heart
Más abajo encontrarás canciones relacionadas con My Heart.
Puntuar 'My Heart'
¿Qué te parece esta canción?
-
0 votos
* Gracias a ChamLee por haber añadido esta letra el 8/3/2019.
Comentar Letra
Comenta o pregunta lo que desees sobre Ex:Re o 'My Heart'
Comentar
+ Ex:Re
Canciones del Disco