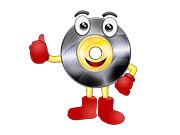 LETRA
Yeah
Hey you over there
I need your attention
I've had the signal my mind now I've been meaning [?]
Come sit down right here look at me for a second
Alright, here it goes

I believe the connection we have is strong than anything
Concrete and cement we've gonna create a memories
Honestly won't forget, you thought me how to let everything
[?] Got to rest so promise me that you will never leave
I would be so depressed
You remember the day meet
I went to buy us some drinks
Buy i left my wallet at the hotel by side of the sink
I remember feeling so stupid i was trying to think to something to say
But you just looked at me the smile that [?]
And then you wearing got some [?]
And we decide do we should goin' just kick back on the beach
I really want to kiss you but thought that was a risk
Then I ask you [?]
But you couldn't stay for long
Because you had the plans
And so my goal was just to make you laugh as much as i can
At least to leave good impression
Maybe one that will stand
So if i don't win you tonight
I still have one another chance
Went back to the hotel
And that's the [?]
All i can think about was how i want to see you again
Even if i just got to chance of being your friend
That would be perfect
I like that you're really
Don't need to pretend

To going be someone your not
What is usually hard
But not for you
You can't carrying your cute and smart
You see i really can explain the things you do to my heart
But that is now that they special [?]
you see we lived in different cities
Which we has was a test but never the last
We'll always connected to text
I love 'em [?]
And when we go out and you wear my sweater instead of a dress
Well better yeah
Let's just say I'm in love with [?]
And to honest, well i found [?]
I'm always here if you need me
Never running a mile
Even if you just wanna talk
You which to dial
I know we're good for each other
It's not a [?] In my mind
I will do anything for you show me which mountain to claim
I can see, hear and tell you
I love you thousands of a times
So i can explain everything that i feel about you to rhymes
From your soft touch [?] Beautiful smile
The fact that your So calm but also you can be wild
The way you play with your hair
The way that you laugh
Even the way that you make that cute little face when you're mad
So thank you for being you and for being with me
I feel alive now you kinda like to leaves to my tree
They say that nobody's perfect, that's hard for me to agree
Your personality alone is been having me in belief

That perfect that's what i say if i could define you
You see most of the girls [?] Look like through
But know your different
I took your heart and you took mine too
And so until the day we die I'm standing behind you
No matter the circumstances i ain't planing on leaving
Besides my children [?] That i really have to believe in
I'll always protect you, long as I'm standing and breathing
I wanna see the whole world with you
Let's travel the sweeten
And then [?] The ocean
It's been a month in the city that we never been to before
And maybe [?]
Cause we ain't got no limits
Only memories to make
I wanna life to be a dream
Don't wanna ever be awake
And lately that's how I feels yeah I feels like a dream
And the love we have is truly just as realize as seems
That's why i wrote you the song from the depths of my heart
So you could understand exactly just how special you are.
fuente: musica.com


X