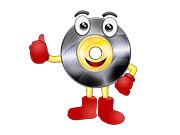 LETRA
Yeah
Pablo Juan, nigga, I got my cousin in this motherfucker, block life
Grape shit, nigga, hood shit
Hah
Denaro, where the love at?

Fifty round gon' make 'em dance (Dance)
Diamonds on my neck, they dance (Dance)
She gon' get naked for bands (She naked)
Ooh, she shakin' that ass, she dance (She shakin' that ass, dance)
Yeah, yeah, dance
Ooh, yeah
Fifty round gon' make 'em dance
Thirty round hang out my pants, yeah
She got some ass in them pants, ooh
Look at my diamonds, they dance

Yeah, I got a lot
Lot of what? Choppers and thots
Hah, hah, hop out the drop
Thirty round clip in the Glock
Yeah, I'm Fendi-ed down to the socks
Uh, I sip a whole lot of raw, yeah
I gave a check to the doc', uh
He don't even care if I stop
Got fifty pints just came in, yeah
And they all red like my bitch, yeah
And that ball made my head spin, damn
Gelato got me high like Craig, yeah
Whole lot of ice when I grin, yeah
That Wockhardt when the gang comin' in, yeah
Lord, please forgive me for my sins, yeah
Got a million rocks on my neck
And this...
Fifty round gon' make 'em dance (Dance)
Diamonds on my neck, they dance (Dance)
She gon' get naked for bands (She naked)
Ooh, she shakin' that ass, she dance (She shakin' that ass, dance)
Yeah, yeah, dance

Ooh, fifty round clip make 'em dance like Uzi
Dirty, my Faygo Creame polluted
Had to count racks like it's therapeutic
Bought a brand new gun, I can't wait to use it
And my bitch on that molly, she stay booted
These diamonds dancing on me like YouTube
I'm just doin' my dougie, I get groovy
And she shakin' that ass with her big booty
Shoot a clip at you actors, this ain't movies
Yeah, I fucked on the mattress (Fucked on the mattress)
See my diamonds, they dancing (My diamonds, they dancing)
And I like how she standing (I like how she standing, goddamn)
I Milly Rock and I swag when I surf
All white solitaire diamonds like Purpp
Leanin', I'm sippin' on strawberry syrup
I need that oil, not for Jheri curl
Dope in the pot, add water and swirl
Dance in the pot, whip it up and I swerve
Look up in the air, there go them birds
She thick as fuck, she got some curves
Don't try your luck, he got some nerve
I'm with Cartier snappin', revenge of the nerds
No tennis game, I get racks to serve
Rollin' up Backwood fat like turds
Fifty round gon' make 'em dance (Dance)
Diamonds on my neck, they dance (Dance)
She gon' get naked for bands (She naked)
Ooh, she shakin' that ass, she dance (She shakin' that ass, dance)
Yeah, yeah, dance
Yeah, ayy, yeah, yeah

Up the forty on 'em, I'ma make 'em dance
Thirty clip hangin' out a nigga's pants
I dumped the whole clip and the nigga ran
I'm poppin' these niggas like fuck a Xan'
I don't doin' no sparin', we pull up, we killin'
They call me handyman because I be drillin'
Banana clips, they gon' get to peeling
I'm wiping his nose with all that dissing
I keep me a drake, I don't fuck with Josh
A bustdown Rollie, I got a new watch
You know that I'm rich, I never punched a clock
I stay in the booth, I never sold a rock
Push a nigga's shit back, get popped like a Tic-Tac
I don't do the chit-chat, all you gonna hear is click-clack
Bah, bang, boom, knock a pussy nigga right out his shoes, yeah

Fifty round gon' make 'em dance (Dance)
Diamonds on my neck, they dance (Dance)
She gon' get naked for bands (She naked)
Ooh, she shakin' that ass, she dance (She shakin' that ass, dance)
Yeah, yeah, dance
Ooh, yeah
Fifty round gon' make 'em dance
Thirty round hang out my pants, yeah
She got some ass in them pants, ooh
Look at my diamonds, they dance
fuente: musica.com


X
Artistas relacionados