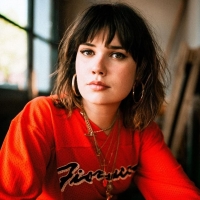 If Amy Says
Letra y Canción
Añadir a Favoritas
Guardar en Playlist
IF AMY SAYS es una canción de Lily Moore.
LETRA
'If Amy Says'
Please help me I'm so cool I could drown
'Cause there ain't nobody there to
You're putting me down
Find a love and distraction
But for myself I could get no satisfaction
Stuck in my head, how high these stairs?
So, what can I do?
I just put my new shade on
And listen to my baby's sound
'Cause I know that I can't feed you with nothing wrong
If Amy says it's alright
Then, I'll be doing fine
Oh, I'll be doing fine
Help that girl in the mirror
If you're taller, I'll be like
Do you think you have it all figured out?
Only one thing to do
I just put my new shade on
And listen to my baby's sound
'Cause I know that I can't feed you with nothing wrong
If Amy says it's alright
I could be somebody new
Well I might
Why should I apologise?
And I can keep it [?] up all night
And Amy says it's alright
So, I'll be doing fine
I'm not looking for good advice
So, [?] world so many times
She won't judge me, won't criticise
I know what I need
I just put my new shade on
And listen to my baby's sound
'Cause I know that I can't feed you with nothing wrong
If Amy says it's alright
I could be somebody new
Well I might
Why should I apologise?
And I can keep it [?] up all night
And Amy says it's alright
So, I'll be doing fine
Oh, me, myself, and I
We'll all be doing fine
Oh, me, myself, and I
We'll all be doing fine