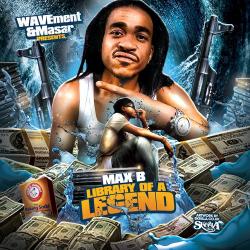 LETRA
(Intro)
Jim Jones: what?
Yeah that was me
Shit.. That's my gang
Now we balling on you niggas
Harlem stand up
Different strokes nigga
Rags to riches on you niggas
What you say sucka?
You know where we from nigga?
We from that Harlem place man
This where all the swag come from
Dope lines, fiends sniffing coke lines
Crack sales, trying to avoid a packed jail
A major hustle, knowing that the jakes'll cuff you
Life's a bitch, and ain't no way to make her love you
Abandoned buildings, shoot-ups and the random killings
If you hoop, well you might got a break
I was enticed by the coupes, loving them All night on the stoop, you see my life is like a race?
Fucked up ain't it? yeah i had a big willy dream
Tying to get a mill moving krill's to the fiends
In front the building you can hear the sireens
Getting warm in the lobby chilly chilly, nah mean?
But i got caught up in my tracks, i got caught up on the trap
Well i'm back motherfucker in something sporty and black
I did two shows and i bought it off racks.. cocksucker..
This for my little niggas, that ride for the ends
To my niggas that getting money driving a benz
I was live on the streets, i'd die for my men
If get started from the beginning i'm riding again
I be always in the hood sending bitches to heaven
If you come to Harlem you can find me on I don't just play on the airs i live on the Kill a nigga over my money but never a bitch
I double back, see We double plaq, [??] chinchilla in the jeep
It's Byrdgang, Biggaveli baby we the street's
You a little indian boy, baby we the chiefs
My momma gave me the grief had her getting high
Welfare first of the month barely getting by
Pot of milk, sugar & water rarely getting by
[Hook]

fuente: musica.com


X