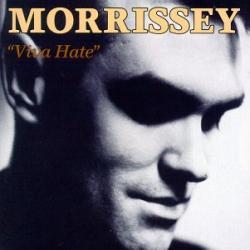 Dial-a-Cliché
Morrissey
La canción 'Dial-a-Cliché' se estrenó en 1988. Este tema está incluido dentro del disco Viva Hate
LETRA
Further into the fog I fall
Well, I was just following you
When you said, 'Do as I do and scrap your fey ways'
Dial-A-Cliché
'Grow up, be a man, and close your mealy-mouth!'
Dial-A-Cliché
Dial-A-Cliché
Dial-A-Cliché
But the person underneath
Where does he go?
Does he slide by the wayside?
Or does he just die?
And you find that you've organized
Your feelings, for people
Who didn't like you then
And do not like you now
But still you say, 'Do as I do and scrap your fey ways'
Dial-A-Cliché
'Grow up, be a man, and close your mealy-mouth!'
Dial-A-Cliché
'The safe way is the only way'
'There's always time to change, son'
I've changed, but I'm in pain
Dial-A-Cliché

Más abajo podrás valorar y comentar la canción Dial-a-Cliché.
Puntuar 'Dial-a-Cliché'
¿Qué te parece esta canción?
-
0 votos
* Gracias a RickRack por haber añadido esta letra el 24/5/2019.
Comentar Letra
Comenta o pregunta lo que desees sobre Morrissey o 'Dial-a-Cliché'
Comentarios (3)
+ Morrissey
Canciones del Disco
Música Relacionada