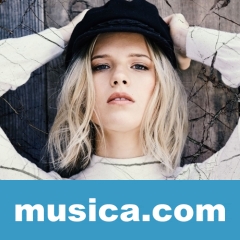 LETRA
That smile - I've seen a million times but now it's new
Could this be true?
Those eyes - I've looked into before but now there's more
Could it be you?
Could you be the one I've been searching for all this time?
You've been here for so long but now I'm getting feelings in my mind
And maybe I'm wrong but maybe I'm right
And maybe someday you're gonna be mine
That laugh - contagious and so pure, my feelings stir
And now that laugh could make my day
That glance - might not have meant a thing but then again
Could you feel the same way?
Oh could you be the one I've been searching for all this time?
You've been here for so long but now I'm getting feelings in my mind
And maybe I'm wrong but maybe I'm right
And maybe someday you're gonna be mine
I'm not quite sure if this is love
But it's something that I've never felt before
I pray for you more than I pray for myself and each day
I seem to need you more
I've always been afraid of giving my whole heart away
But if you said the word, I'd be yours today
'cause you are the one I've been searching for all this time
You've been here so long and I've got these feelings in my mind
And here I am sittin' in my bed
Writing down these words to things I've never said
And maybe I'm wrong but maybe I'm right
And baby, someday you're gonna be mine
Be mine, oh

fuente: musica.com


X