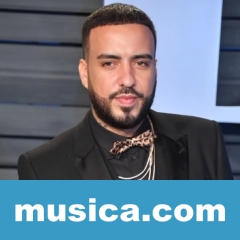 Haven't spoken
LETRA
Haven't spoken Letra
Coke Boy Baby
Chinx Whattup, Montana!
Things they just ain't been the same
Things are very different now
Made my way up in the game
My closest friends are distant now
Haaaaaaa
Dope n' coke, roll n' smoke her
On that sofa, till it's over-
Homie can't you see we got that waveeeeeeee
Never sober, till it's over
Homie can't you see we got that waveeeeeeee
Got that smoke, got that drank
Go and call the freaks
Since I've' made it homie all I see is cars and teeth
City-boy, tinted-roys, ridin' dirty-dirty
Only niggas with that white, you can call it fergie
Made that money, then I lost it, made it back again
Told my bitch fuck er', call her back again
Got that itch, makin' hits, back to back again
Feeled it longer, she was strongest, what you up again?
Me n' chinx on that 9-5
For that loaf, took the oath n' I'm a' die by
All-red-mazzerati, tell them niggas catch-up
From the bottom till' I got it, tell them niggas just to...
Things they just ain't been the same
Things are very different now
Made my way up in the game
My closest friends are distant now
Haaaaaaa
(Uhh) My head high, my cup full and my pockets swole
Wake up in the mornin' spread that butter on my bankroll
Things they lookin good, horses on my hood
Bad bitch on my wood, whole life they misunderstood
But now they feel me
Roll up in that suicide, hop out my jewlery so nuts
Your lady doin donuts on my tip
Yes I be that shit, all about my grip
Made my way up out that strip
Now that show money's that show money I grip
Like them vices, your memories are priceless
Just pray I ain't dead n go for I figured would life it (uhh)
Coke Boy, all the drank, poured up
On the pill, so what, riot gang nigga throw it upppp
Dope n' coke, roll n' smoke her
On that sofa, till it's over-
Homie can't you see we got that waveeeeeeee
Never sober, till it's over
Homie can't you see we got that waveeeeeeee
Got that smoke, got that drank
Go and call the freaks
Since I've' made it homie all I see is cars and teeth

Comparte si te ha gustado